Calendar
Please check the calendar for upcoming events and performances presented by the Bologna Center.  For a full listing of all campus events, please visit the Delta State Calendar of Events.

https://bolognacenter.eventive.org/films/far-east-deep-south-5ff4b4ffc44132003e021d6f
VIRTUAL LUNCH with FILMMAKERS LARISSA LAM and BALDWIN CHIU MARCH 4, 2021 AT 12 NOON
VIRTUALLY JOIN Bologna Performing Arts Center (BPAC) for a VIRTUAL lunchtime discussion with Baldwin Chiu and Larissa Lam, the award-winning writers and directors of the documentary film, Far East, Deep South, with in its encore screening, free, on Bolognapac.com via Eventive until Tuesday at midnight. The filmmakers will join us for VIRTUAL Zoom Lunch and a Q&A about their film.
ZOOM with us at your desk or at home, eat your lunch and listen to these fascinating filmmakers talk about their experiences in the Delta and their movie, Far East, Deep South! 

LIVE Q&A with Writers and Directors, Larissa Lam and Baldwin Chiu, Thursday, March 4 @ NOON
Far East, Deep South
A Chinese-American family's search for their roots leads them to the Mississippi Delta, where they stumble upon surprising family revelations and uncover the racially complex history of the early Chinese in the segregated South.
When Charles Chiu, a Chinese American man from California, travels to Mississippi to visit the grave of his father who abandoned him as a baby, he and his family stumble upon surprising revelations that change their lives. Along the way, they meet a diverse group of local residents and historians, who shed light on the racially complex history of the early Chinese in the segregated South. Their emotional journey leads them to discover how deep their roots run in America.
*Far East Deep South is mostly a family friendly film but please be aware there are a few racial slurs used in historical context as a few people give first-hand accounts of being subject to demeaning comments.
This screening is brought to you as part of the 2020-2021 Southern Circuit Tour of Independent Filmmakers. Southern Circuit brings the best of independent documentary film to communities across the South. We are pleased to be one of the Southern communities screening Southern Circuit films this season. Southern Circuit screenings are funded in part by a grant from South Arts, a regional arts organization, in partnership with the National Endowment for the Arts. For more information about Southern Circuit and South Arts please visit www.southarts.org. Follow Southern Circuit on Instagram @southerncircuit and Twitter @southerncircuit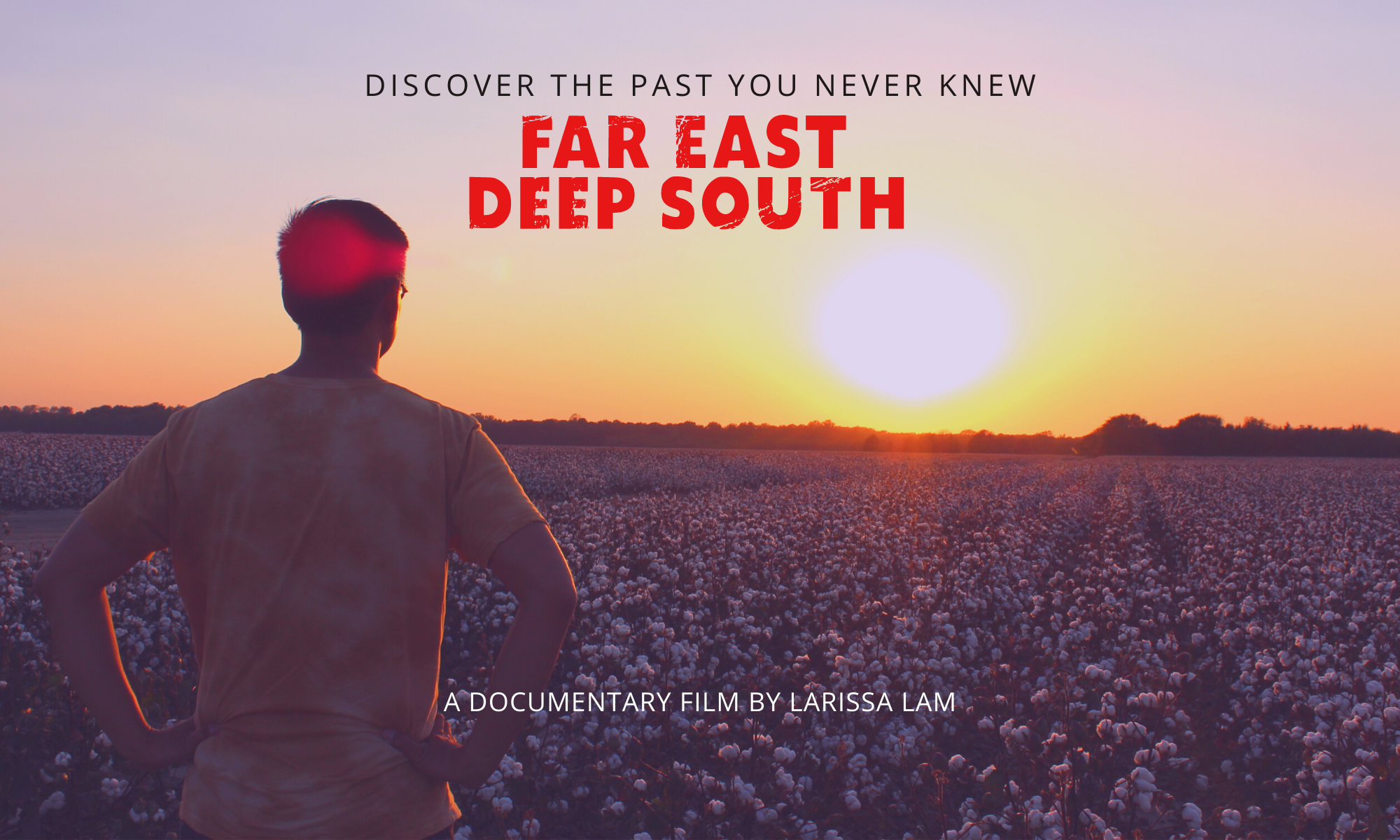 Watch it for free HERE:


Zoom with us Thursday, March 4 at NOON at your desk or at home, eat your lunch, and listen to the award-wining Writers and Directors, Larissa Lam and Baldwin Chiu HERE:
Join Zoom Meeting
https://us05web.zoom.us/j/89171719766?pwd=dTQ0L3MrNzluZ1JCdDdhVldmM3gwdz09

Meeting ID: 891 7171 9766
Passcode: J7RF70
If you have any questions you would like to ask the filmmakers and don't want to ask yourself, you can email them to me or you can put them in the chat during the Zoom meeting and we will ask them for you. Let us know if you have any other questions or have trouble with the ZOOM link.